29 Nov

Summer Is Almost Here, Is Your Air Conditioner Ready?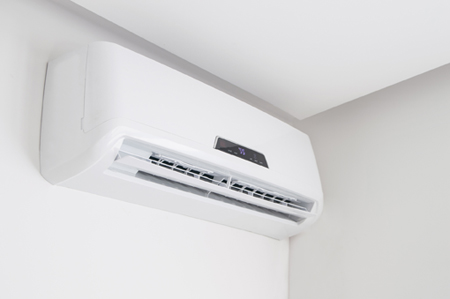 Spring is finally here! However, spring can be unpredictable – you may need the furnace for quite some time, or you may need your air conditioner sooner than you expected.
To get your air conditioner ready for the warmer weather, you need to do a few things to get your air conditioner in the best shape. Read below for tips to get your air conditioner ready for the summer heat.
Clean the Condensate Drain
The condensate drain can build up with dust and other particles, which can clog the drain over time. If this drain is clogged, it can cause a problem in the way your air conditioning system functions, and it can also lead to water damage in your home.
To clean the condensate drain, use a shop vacuum with the extension hose and suck up any particles in the condensate pipe. Use a shop vacuum rather than a regular vacuum as the contents will be wet and could damage your regular vacuum.
Replace your air filter each month with a new filter. If your condensate drain is clogged, then chances are it's because the air filter has not been changed in a while. If the air filter is clogged, then it can lead to the condensate drain over time.
You can find replacement filters at any hardware store. If you have an HVAC supply store nearby, then you can get filters from there as well.
Yard waste, leaves, and other debris may have accumulated around your air conditioner over the fall and winter months. Rake away any debris that's sitting too close to your air conditioner and remove anything stored too close to your unit.
Check inside the unit as well for any yard debris that could have fallen inside. Take the nuts holding the lid on the unit off and open up the lid to reach inside. There should be wires attached, so be careful when opening the lid. If you see any debris from the yard inside your unit, then you should remove it.
The fins of the unit should be cleaned to remove grass clippings and dirt, which could block the flow of air to your system. If the fins are bent, then you may need to have these straightened by a professional or have the entire evaporator replaced. If only a few fins are bent, then you can try to straighten them with a blunt knife (butter knife).
Test the system to make sure it will start when you turn it on. You don't want to wait until it's too hot to find out that your system doesn't even turn on. Checking it in the spring helps you figure out if you have a problem and gives you time to hire a professional to repair your system.
To test that your air conditioner is working, simply turn the thermostat to cool and adjust the temperature to try and get your system to turn on. Continue adjusting the temperature, if it still doesn't kick on, you may have a problem. Call a professional HVAC company to take a look at your system.
Remember, waiting too long into the season to call a professional could leave you stuck in the sweltering heat. Get your unit in shape long before the start of summer to ensure your system is in good working order when you actually need it.
Call one of our professional technicians at Eubanks Air Conditioning & Appliance Service today to take a look at your system. We'll come by and fix any problems before the summer season begins.